Vininvest is an independent property consultancy firm specialized in the wine business and capable of providing all the services required by sellers, buyers and owners of wineries in Italy and abroad.
Vininvest has been created by Massimiliano Baldi, a professional Real Estate Agent (N°847 Chamber of Commerce of Pistoia), founder and director of Tuscany Country House.
Vininvest has ongoing relationships with the leading operators of the major markets worldwide: USA, Europe, Far East.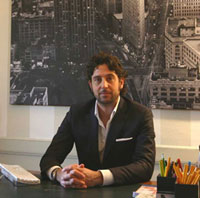 Real Estate Agent N°847 Chamber of Commerce of Pistoia.
F.I.A.I.P. n°24160 (Italian Federation of Professional Real Estate Agents).
R.E.A. N°173247
P.IVA 01615120472
C.F. BLDMSM71A03G713H
Languages: Italian and English
Head Office: Piazza Risorgimento 17, 51039 Quarrata (Pistoia) - ITALY

Vininvest is exclusive partner of Toscana Country House and dell'Immobiliare Fratoni.
skype: baldimax
mo +39 347 2272292
office +39 0573 775280
fax +39 0573 777149